News
peugeot206club.com - New Member of PWCR Network
Date: 7 May 2002
Source: PWCR Network
First site of extended PWCRN launched
PWCR Network is proud to present PEUGEOT206CLUB.COM the latest addition to the Network and the first member of extended version of the network - sites not entitely produced and managed by Peterweb Creations.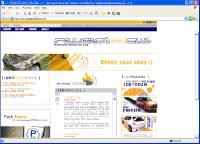 PEUGEOT206CLUB.COM is a online club for all Peugeot 206 car lovers and other people interested in Peugeot brand. The site features member car galleries, car data, 206 of the month competitions, rally news and a powerful community forum. You can become a member of the club by posting your own car data and photos!

The site was designed by tranceGRL websites (http://websites.trancegrl.com) and co-produced by tranceGRL websites and Peterweb Creations. It is maintaned by tranceGRL websites. Adspace & promotion are managed by PWCR Network.

Please follow the link below to take a look at this wonderful site!
Related URL: http://www.peugeot206club.com